your friendly neighborhood vape shop
with 3 locations in Virginia Beach
Hours
M-F 10a–10p
SaT 10A–10p
SuN 11a–9p
-VAPORIZERS
-E-LIQUID
-NIC SALTS
-SUORIN
-JUUL
& more
kempsville LOCATION
1336 Kempsville Rd
Virginia Beach, VA 23464
Hilltop LOCATION
1577 Laskin Rd
Virginia Beach, VA 23451
Shore Drive LOCATION
2104 Pleasure House Rd
Virginia Beach, VA 23455
About us
"We pride ourselves on having the largest selection of devices and e-liquid in Virginia Beach. Everything from starter kits to high end mods, and 100+ different choices of e-liquid."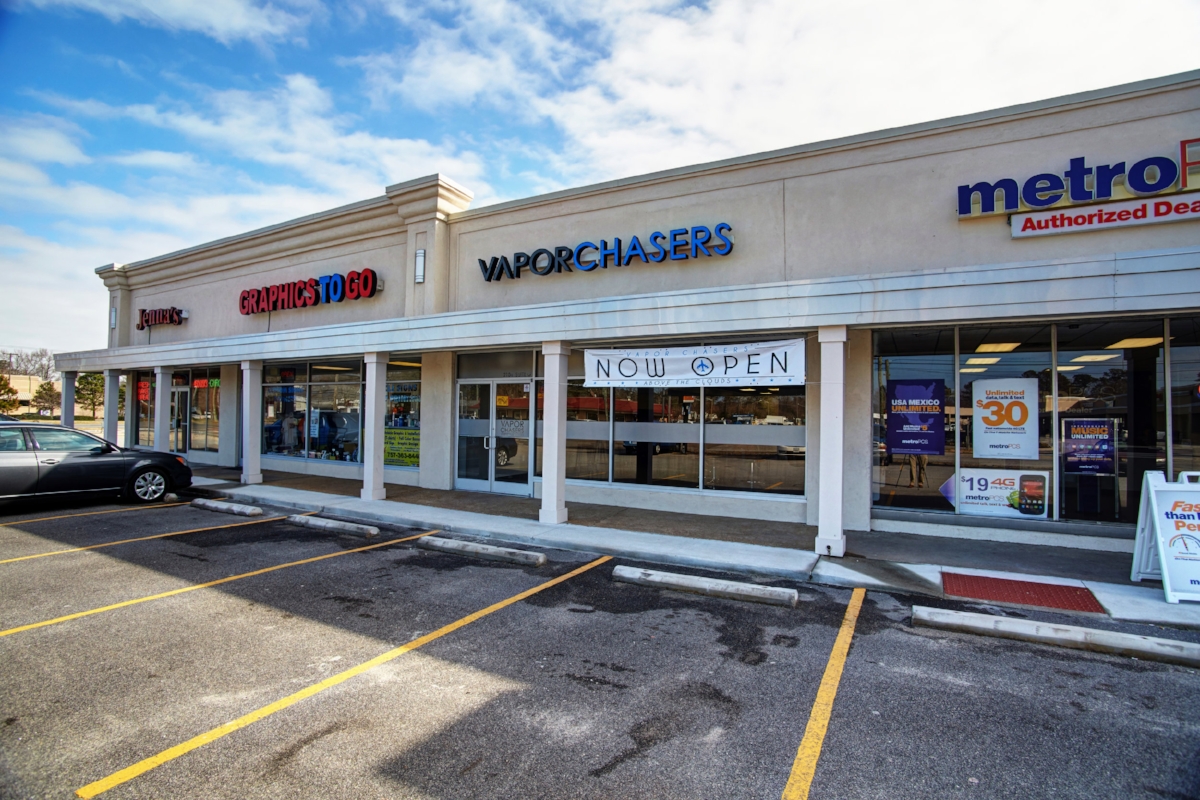 Check out NEW product releases on our instagram page
@vaporchasersco
Feel free to contact us anytime! We will respond within 1-2 business days.
Call Us Anytime
(757) 321-9998
kempsville location
1336 kempsville road
Virginia Beach, VA, 23464
Hilltop location
1577 Laskin ROAD
Virginia Beach, VA, 23451
Shore DRIVE location
2104 Pleasure House Road
Virginia Beach, VA, 23455